Lock 35e of the
Huddersfield Narrow Canal
, Marsden, is shut until Friday after the wooden cill has "blown".
Wooden cill blocks form a watertight seal when lock gates are closed. If a cill block is damaged or dislodged, there is no watertight seal and it becomes very difficult either to fill or to empty the lock, depending on which end of the lock is affected.
In a previous incident of a "blown cill" the bolts holding the wooden sill had corroded. When the lock was filled, the pressure of water in the gap below the gate forced the cill block upwards and washed it several yards downstream.
British Waterways intends to have the repair to Lock 35e completed by 9.00 am on Friday 10th July.
Any enquiries regarding this stoppage should be made to BW on 0113 281 6860.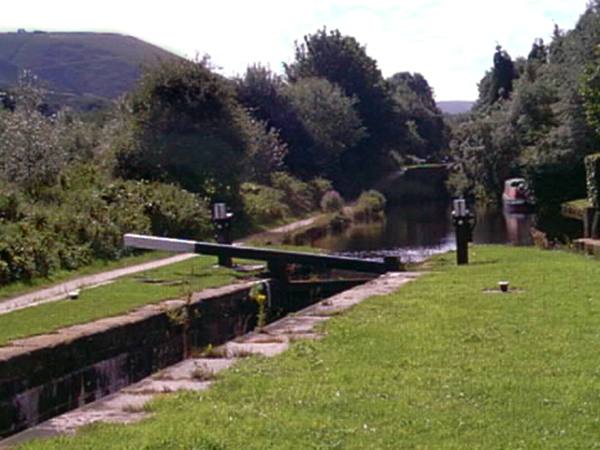 Lock 35e, Huddersfield Narrow Canal