Tinsley Locks on the Sheffield and Tinsley Canal are currently closed due to low water levels.
While this may seem difficult to believe in the present period of wet weather, on 4th January the pumps failed that supply the summit level into Sheffield. Use of the locks would result in the draining of the summit pound.
Engineers will be inspecting the pumps today and the locks will remain closed until repairs have been carried out.
For up-to-date information on navigation of flight, please contact the lock-keeper on 07710 175488.
Update

Tuesday 7th January:
A temporary repair has been carried out ans the lock flight has now been re-opened. The contractors are returning to site on Thursday 9th January to carry out further work on the pumps so there may be more disruption. Please contact the lock keeper on Thursday on 07710 175488 for the latest information.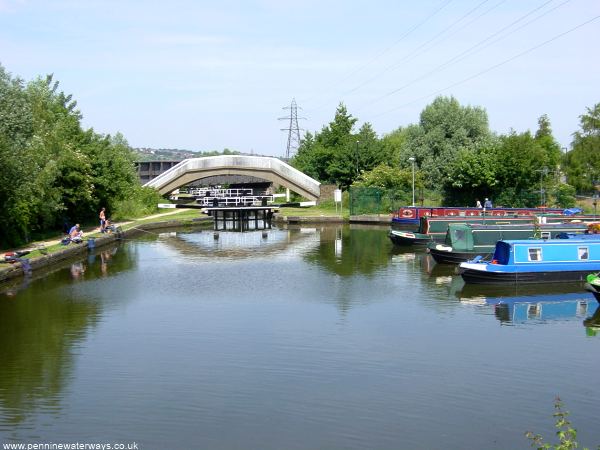 Tinsley lock flight, Sheffield and Tinsley Canal