Boaters face yet another restriction at trouble-hit Plank Lane Lift Bridge on the Leigh Branch of the Leeds and Liverpool Canal.
As a result of an electrical fault, the bridge will be operated manually by BW staff. There will be just 3 opening periods each day until further notice:
• 9.00 - 10.00 am
• 12.00 noon - 1.00 pm
• 3.00 - 4.00 pm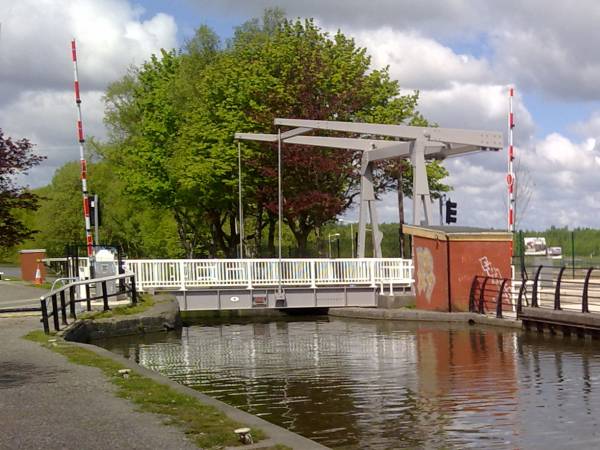 Boaters arriving at the bridge are required to moor up and notify the bridge keeper of their presence and await further instructions.
The restrictions will continue until the essential repairs can be carried out. A further update notice will be issued once the contractors have assessed the structure.
In March, the bridge was closed to boat traffic for around 24 hours after a barrier was damaged. In 2006, the bridge was closed for some time after the counterweight fell off. [
see report and photos
].
Enquiries about the current restrictions should be made to BW on 01942 405700.