Boaters using the Rochdale Canal between Rochdale and Manchester face a short delay as Canal and River Trust staff prepare for the winter stoppages.
Lock 61 (Scowcroft Lock) on the Rochdale Canal will be closed tomorrow (Wednesday 9th October) to allow an inspection to determine the work that needs to be carried out over the winter. This will require the lock chamber and tail gate area to be pumped dry.
Scowcroft Lock is near Boarshurst, between Slattocks and Irk Aqueduct. Boaters waiting to pass through should moor up above Lock 60 (Boarshurst Lock) or on the Irk Aqueduct below Lock 63. The canal will be re-opened during the afternoon.
Update

Monday 14th October:
It was not possible to carry out the planned inspection on the original date. This stoppage
will now take place on Friday 18th October
.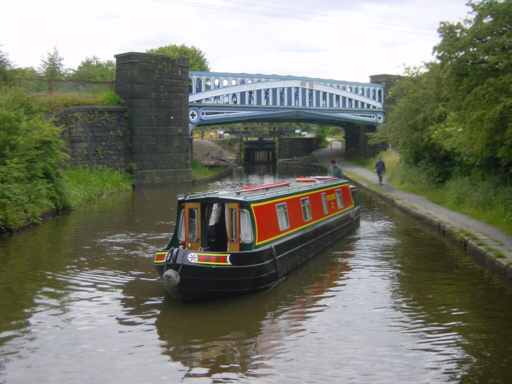 Lockl 61, Scowcroft Lock on the Rochdale Canal