Lock 27e of the Huddersfield Narrow Canal will be closed for 24 hours tomorrow (Friday 4th October) to enable repair work to take place.
The work will begin at 8.00 am on Friday and will involve stop planks being put in place so that the head of the lock can be de-watered. Pointing work will be carried out to reduce leaks through the lock walls. The lock will remain closed until 8.00 am on Saturday to allow the pointing to harden.
The stoppage has been timed to reduce the possible impact on boaters booked to pass through Standedge Tunnel.
Any enquiries should be made to Canal and River Trust on 03030 404040.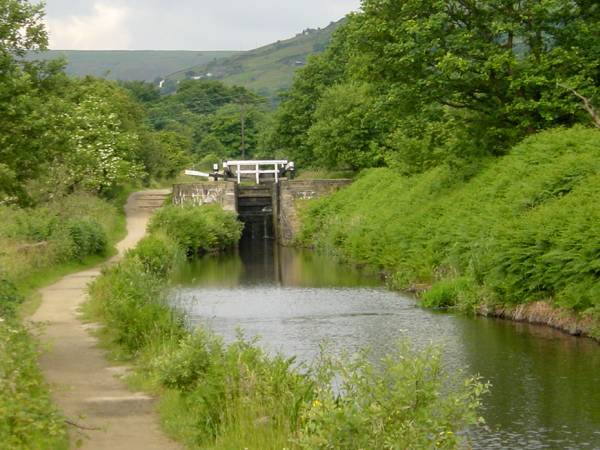 Lock 27e, Huddersfield Narrow Canal