Following heavy rain over the weekend all the flood locks are closed on the Calder and Hebble Navigation as well as some flood locks on the Aire and Calder Navigation in Yorkshire.
This affects navigation between Brighouse and Wakefield and between Leeds and Knostrop.
The Canal & River Trust will continue to monitor levels and will re-open the flood gates when levels return to safe levels. An update will be issued on Monday 12th May.
Update

Monday 12th May, 9:30 am:
The flood gates at Clarence Dock and Knostrop on the Aire & Calder Navigation will be re-opened this morning.
Update

Monday 12th May, 10:30 am:
Wakefield flood lock, Brighouse Basin and Anchor Pit locks will remain closed because of high water levels. It is hoped that Battyeford, Cooper Bridge and Ledgard flood locks can be re-opened later today.
Update

Tuesday 13th May, 9:00 am:
All flood gates on the Calder and Hebble Navigation have now been re-opened.
A planned stoppage to replace a gate at at
Anchor Pit
flood lock (east of Brighouse), due for Wednesday 14th May, has been
postponed
.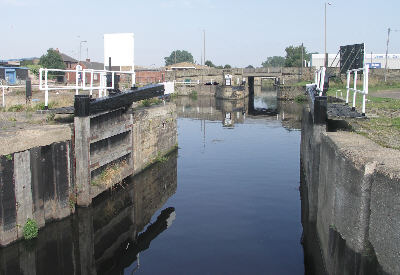 Wakefield Flood Lock