The Bridgewater Canal has re-opened to navigation between Castlefield and Waters Meeting.
The canal closed on 31st July to enable the demolition of a dangerous building alongside the canal. Navigation of this stretch resumed from midday on Friday 28th August.
The Bridgewater Canal Company has asked boaters to pass the site slowly, keeping to the offside, and to be vigilant in following any signs or instructions.
The towpath remains closed.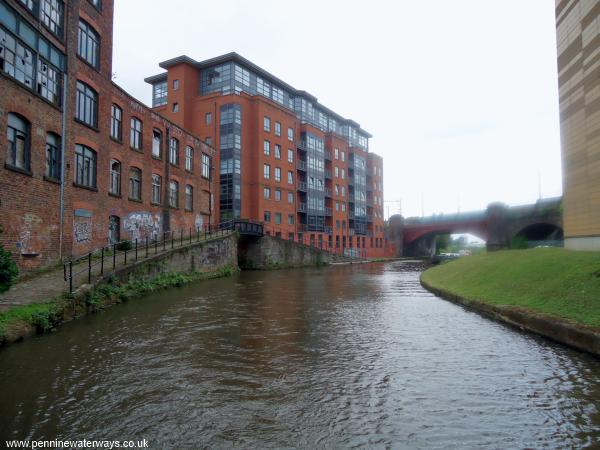 The derelict Excelsior Works on the left of the Bridgewater Canal, near Hulme Hall Bridge.