There are reports of an emergency stoppage at Newlay 3-rise Locks, on the Leeds and Liverpool Canal to the west of Leeds.
It is reported that BW staff are informing boaters of a broken gate which may result in a closure of several days until it can be repaired.
Update 3rd August:
The stoppage has now been confirmed. The heel post of one of the bottom gates has broken. A replacement part will arrive on Wednesday and work will begin then. BW will issue an update on Thursday 6th August.
Any enquiries regarding this stoppage should be made to BW on 0113 281 6860.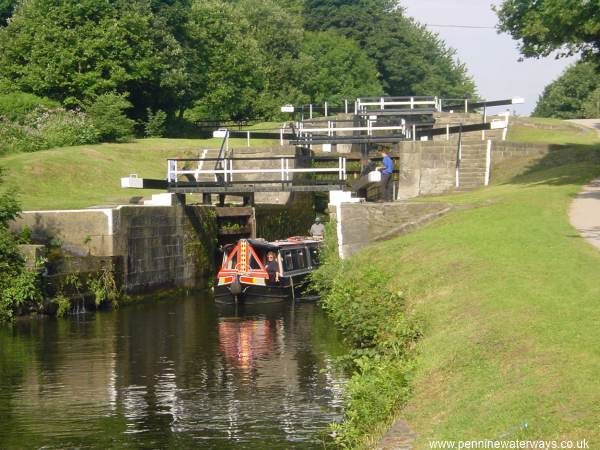 Newlay 3-rise Locks