Pennine Waterways' 'Virtual Cruise' along the Huddersfield Narrow Canal has been completely revised. All of the photos have been replaced with larger clearer images, with many new photos added.
This was the first 'virtual cruise' to appear on Pennine Waterways but this is only the second time that it has had a major revision. The photos are much sharper than the earlier ones with many of the earlier photos being replaced with clear new ones.
The revised tour is a must for anyone thinking of visiting the canal as it gives a much better idea than before of the dramatic scenery and mixture of landscapes that the canal passes through.
The new 'Virtual Cruise'
can be seen starting here
.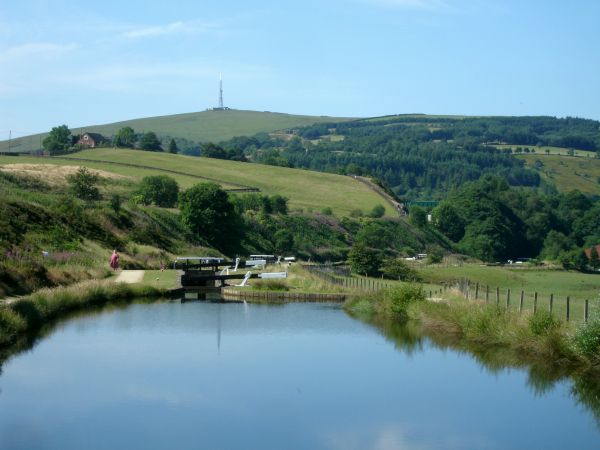 One of the new photos, showing the locks at Diggle.