Boaters intending to use Bosley Locks on the Macclesfield Canal should be aware that restricted passage times are currently in operation.
Following the collapse of the bottom offside quadrant (the area where boaters walk to push open the bottom gate) at
Lock 6
. this lock must only be operated by BW staff.
Passage through Bosley Locks must be
booked at least 24 hours in advance
by phoning BW on 01782 785703. Boaters should be prepared to accept an alternative time for their passage on the day requested, if this can make the best use of BW's resources.
Boaters will work their boats through the lock flight in the usual way, except at Lock 6, which will be operated by BW staff.
Booked passage through Bosley Locks will
only be available on Tuesdays, Thursdays and Saturdays
until further notice. The temporary arrangement will stay in place until the permanent repair has been carried out later this month.
Enquiries about this restriction should be made to BW on 01782 785703.
Update 8th February:
Work has been completed. The restrictions have now been lifted and the Bosley Locks are open to normal navigation.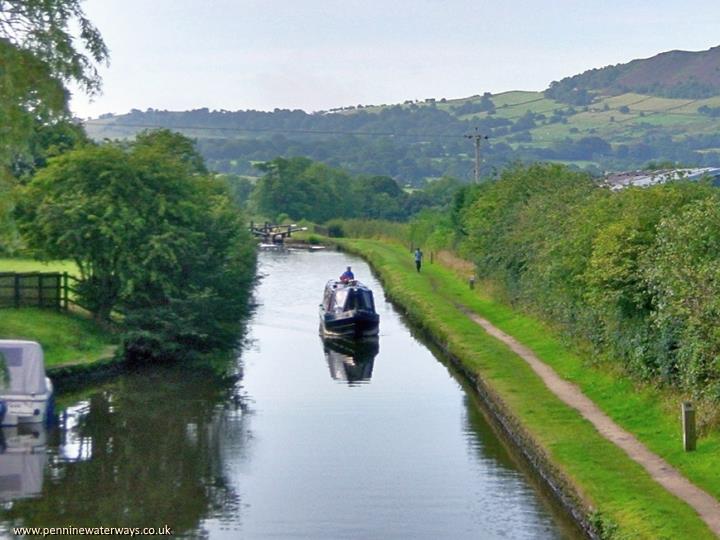 Lock 6 at Bosley.