There is bad news for anyone hoping to travel along the Rochdale Canal between Manchester and Failsworth during the Christmas and New Year break in the stoppages programme. The canal between Piccadilly and Failsworth will be unexpectedly closed over that period.
BW announced that a car had been driven into the canal at Miles Platting in East Manchester. The vehicle is stuck in the lock chamber of Lock 81, which means that it is not possible for boats to pass through the lock. The Christmas holiday means that it is not possible to arrange for the vehicle to be recovered until 4th January. The whole of the lock flight between Manchester and Failsworth will remain closed during this period and the usual booked passage will not be possible.
Update 4th January:
The obstruction has been removed and the canal is now open to navigation.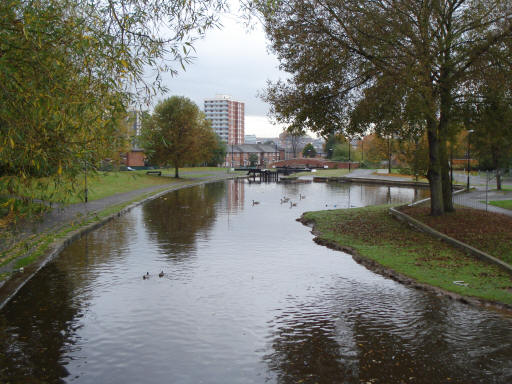 Looking towards Lock 81, Rochdale Canal