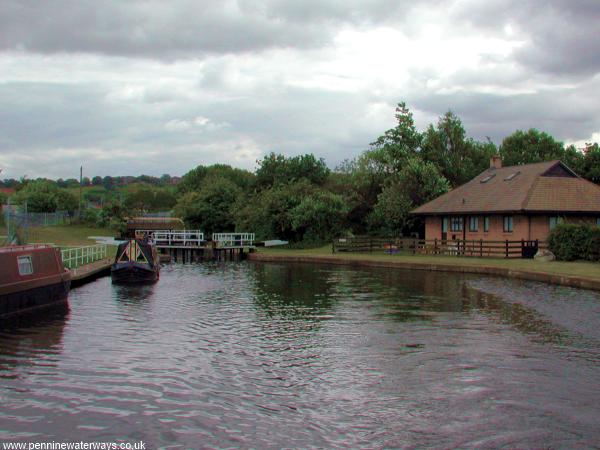 Ickles Lock on the Sheffield and South Yorkshire Navigation (Photo: Neil Arlidge)
Boaters using the South Yorkshire Navigation will notice improvements next time they pass through Ickles Lock, just west of Rotherham. As part of British Waterways' winter maintenance programme, Ickles Lock has had its gates replaced.
Both sets of old gates were craned out and replaced with new ones made at BW's Stanley Ferry Workshop in Wakefield. New balance beams and cills and repairs to the lock chamber wall will also be carried out as part of the refurbishment project.
The upgrading of Ickles Lock will cost £125,000.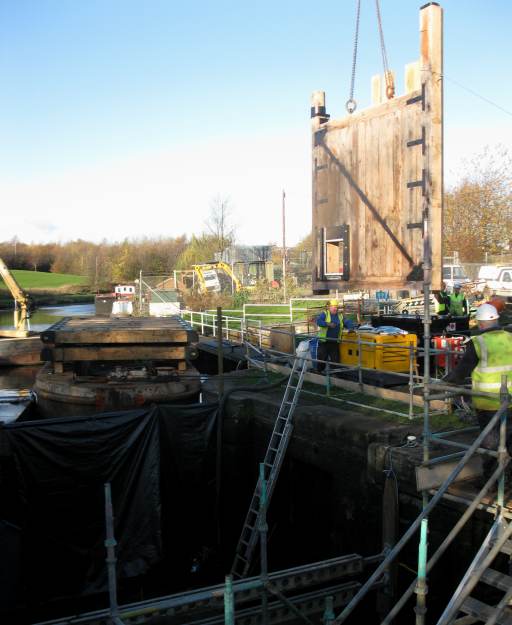 Gate being craned into position at Ickles Lock (Photo: BW)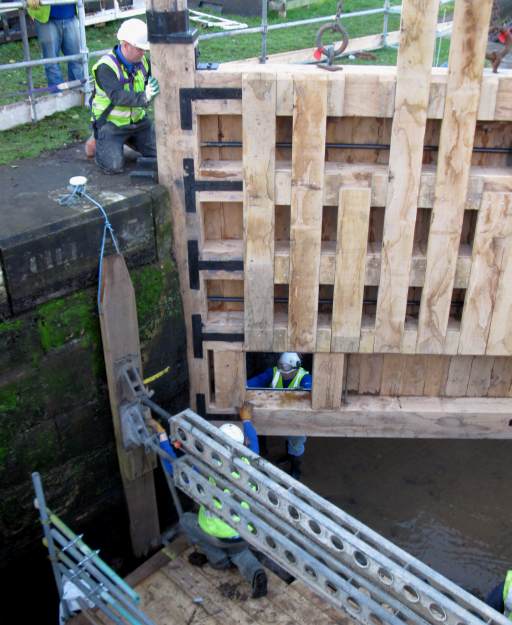 Gate being placed precisely into the quoin at Ickles Lock (Photo: BW)