A popular and busy section of towpath on the Lower Peak Forest Canal is to be closed for 18 weeks.
The blockage will be near railway bridge "A" which means the towpath will be closed between the junction with the Ashton Canal at Portland Basin and Stanley Lift Bridge in Dukinfield.
The closure will be from Monday
28th November
2011 to Friday
6th April
2012 to allow work to proceed on the United Utilities water quality improvement project.
An
alternative pedestrian route
from Portland Basin is to cross Dukinfield Aqueduct on the north (left) side, then cross the footbridge over the entrance to Portland Basin Marina. Turn right and walk to the top of Charles Street. Turn right along Astley Street then almost immediately sharp right down the lane to Stanley Lift Bridge (and the reverse).
Between Monday 28th November 2011 and Friday 25th May 2012 a temporary bridge will in place across the canal to provide access to these works. This bridge will have a
restricted headroom
of
6 ft 4 in
for boats, which is
lower
than surrounding bridges.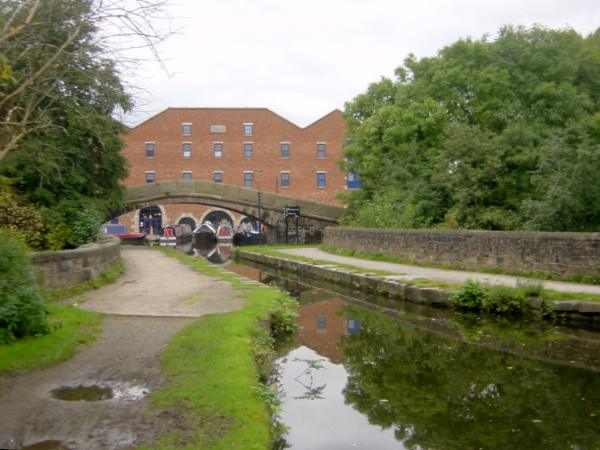 Dukinfield Aqueduct, Peak Forest Canal