The date of the "Open Day" to be held at Lock 31w, off Ward Lane in Diggle, has been changed.
Originally planned for 20th February, the event will now take place on
Monday 12th March
, between 10.00 am and 4.00 pm.
British Waterways offers you the opportunity to have a "behind the scenes" look and see at close hand the work involved in replacing gates and other work that has to be carried out and talk with some of BW's experts about their work.
Parking is available in Ward Lane, which is off Huddersfield Road in Diggle, near the Hanging Gate pub.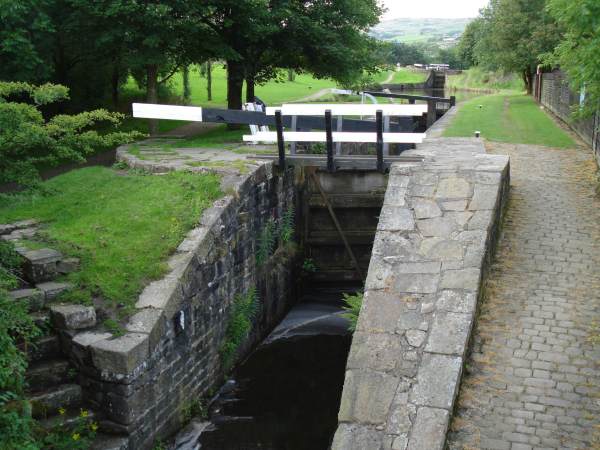 Lock 31w, Diggle