Two unexpected stoppages have closed the Rochdale Canal between Manchester and Rochdale until the end of March.
An unauthorised discharge of silt through a drainage outlet has blocked the Rochdale Canal to navigation near Gorrels Way Bridge, between Rochdale and Castleton. BW is currently in discussions with the 3rd party to arrange to have the obstruction removed to allow boat movement. The canal is closed between Locks 50 and 51.
This stoppage is currently expected to last until
Friday 30th March
.
During this period an additional stoppage will take place at Lock 81, Butler Lane Lock, Ancoats. Between Monday 5th and Friday 16th March, the lock chamber will be de-watered in order to install a grout curtain behind the lock chamber walls to prevent leaking. The canal will be closed between New Islington and Lock 65 at Failsworth during this time.
These stoppages will not affect the Rochdale Nine locks through Central Manchester, where an existing stoppage at Lock 86, Chorlton Street, is expected to end on Friday 9th March.
Update: 29th March:
This stoppage is now expected to last
until Friday 6th April
.
Update: 4th April:
The navigation will re-open
today
at 5.00 pm.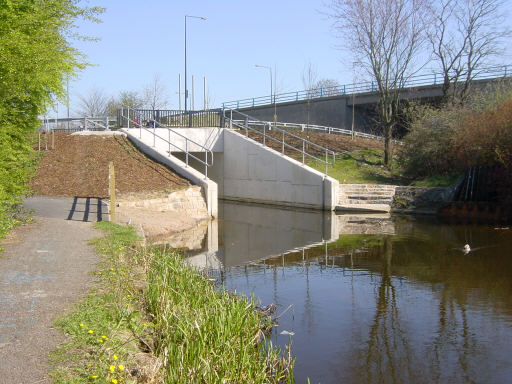 Gorrels Way Bridge, near the site of the silt discharge.