Boaters heading to or from Liverpool face delays as yet another problem has happened with one of the swing bridges along the way.
Over the weekend, Coxhead's Swing Bridge (bridge 20), between Haskayne and Lydiate, caused problems for boaters, who needed assistance from British Waterways. BW engineers have examined the bridge and found that there is damage to the barrier and gear box. This makes the bridge impossible for boaters to operate.
Until repairs can be completed, BW staff will offer
assisted passage
through Coxhead's Swing Bridge (bridge 20). Until further notice, the bridge will
only
be opened at
9.00 am
and
3.00 pm
.
Boaters wishing to pass through this bridge are asked by BW to ensure that they are at the bridge promptly at those times.
Any enquiries about this stoppage should be made to BW on 01942405700.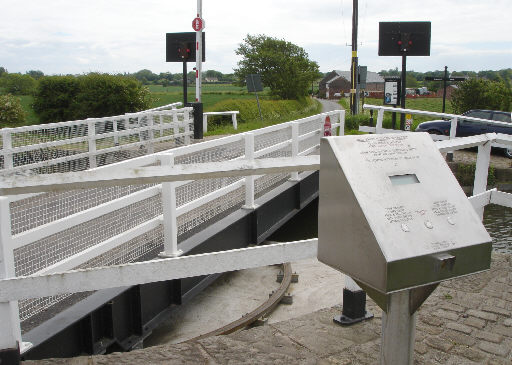 Coxhead's Swing Bridge, Leeds and Liverpool Canal