As reported here
recently
, the Huddersfield Narrow Canal has been re-opened through the former Sellers Engineering site in Huddersfield, having been lifted up from the previous tunnel to become a feature of the Huddersfield Waterfront development.
A small selection of photographs has been sourced by British Waterways to share with you. The images are courtesy of Kirklees Council.
The first photo shows a section where the roof of the former tunnel has been removed. The channel partly infilled to raise the bottom of the canal by around 10 feet, although the new canal is still confined within the channel of the former tunnel.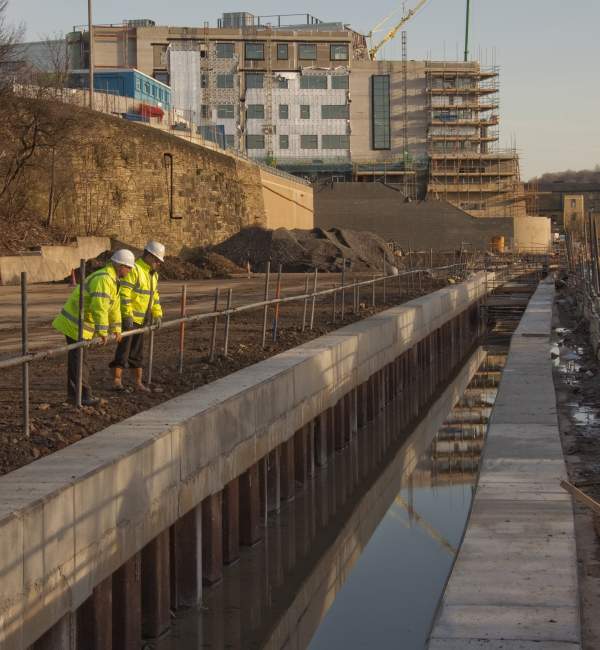 Canal at ground level using channel of former tunnel.
The next photo shows the area immediately above the new lock that will return the canal to the previous level. The former tunnel channel has been opened out to provide a wider section where boats can pass or moor up for the lock.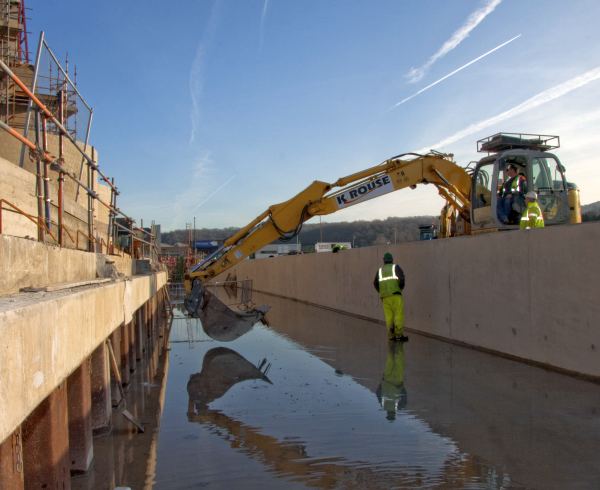 Wider section looking towards Chapel Hill
Towards the eastern end of the site a new lock has been built to take the canal back down to the level that had run through the tunnel, so that it can pass below Chapel Hill. The photo shows the concrete cill at the head of the lock. The head gate is now roughly where the men with the ladder are. This is the third Lock 3e. The site of the first one is between this lock and Chapel Hill.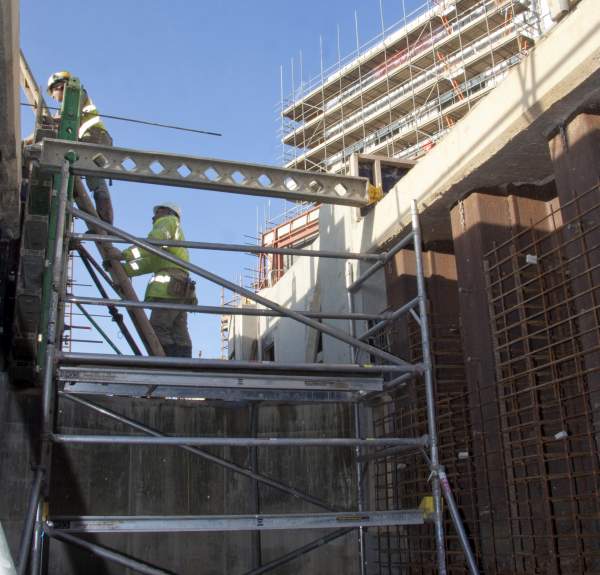 New Lock 3e.
The new Lock 3e during construction. The chamber has been created within the channel of the former tunnel, with concrete sides constructed in front of the piled walls. The concrete beams across the tunnel roof have not yet been removed in this photo.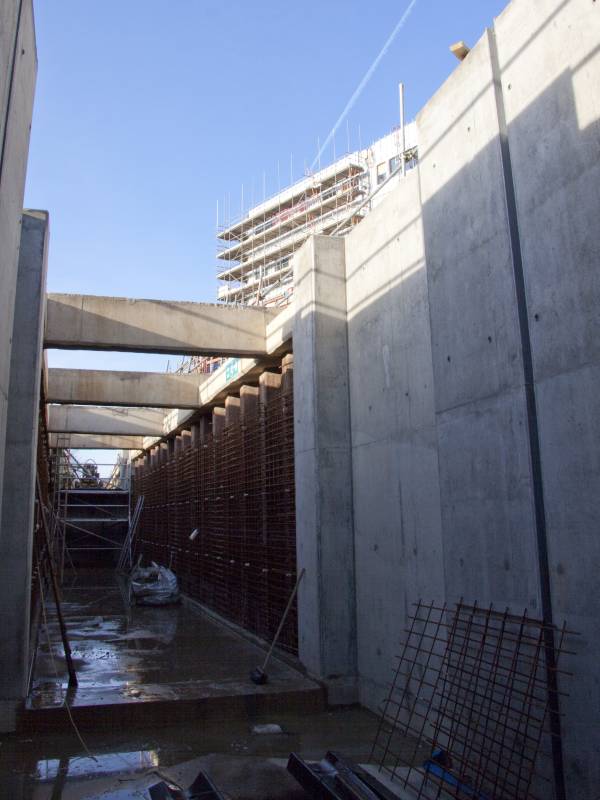 New Lock 3e.
When the canal channel through the Waterfront site was complete, a low-key opening ceremony was arranged, with the Calder Navigation Society's boat Savile being brought in for the occasion. Savile is seen here in the new lock as it starts to fill.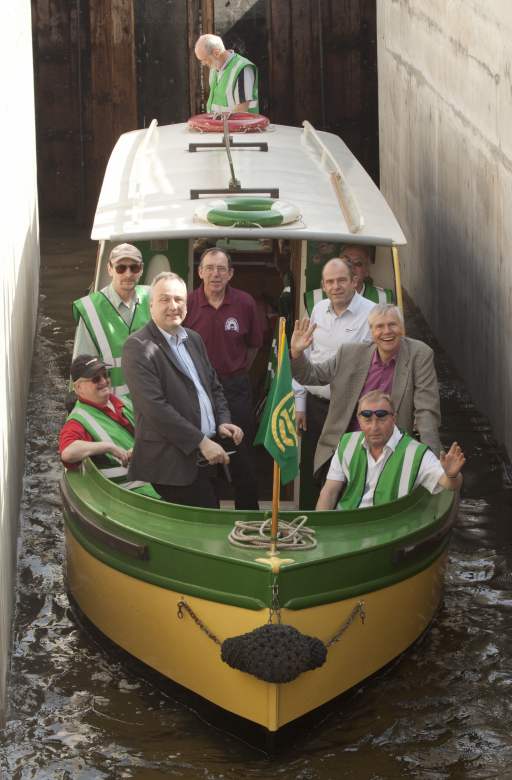 Savile in the new Lock 3e.
The ribbon-cutting ceremony: Paul Kemp of Kirklees Council cuts the ribbon, flanked by David Baldacchino of British Waterways and Alan Stopher of the Huddersfield Canal Society.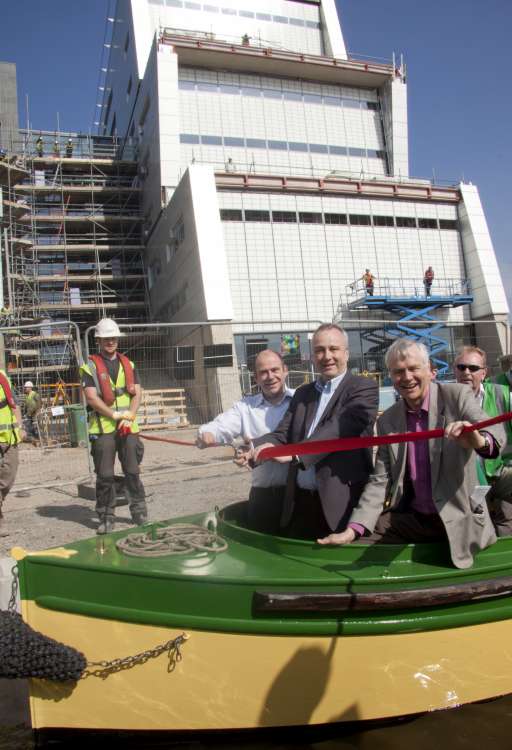 Cutting the ribbon.
The canal is now open to navigation through the Waterfront site but the towpath is still closed as the area is still a building site. The towpath will open when landscaping of the area between the canal and river has been carried out.
[Photos courtesy of Kirklees Council]
More information about the scheme to open out the tunnel, including photos of the tunnel's construction 12 years ago,
can be seen here
.