Boaters using the South Yorkshire Navigation face delays at Barnby Dun following a problem with the lift bridge. A lorry has struck one of the barriers, rendering the bridge unsafe to use.
The Canal and River Trust will issue an update later today, with a possible re-opening date. The Canal and River Trust will try to provide a window today for boats to be assisted through the bridge.
Any enquiries about this stoppage should be made to the Canal and River Trust on 0303 0404040.
Barnby Dun lift bridge is between Doncaster and the junction with the New Junction Canal and Stainforth & Keadby Canal.
Update

Monday 10th September, 4.00 pm:
The repairs have been completed and the bridge has now re-opened to navigation.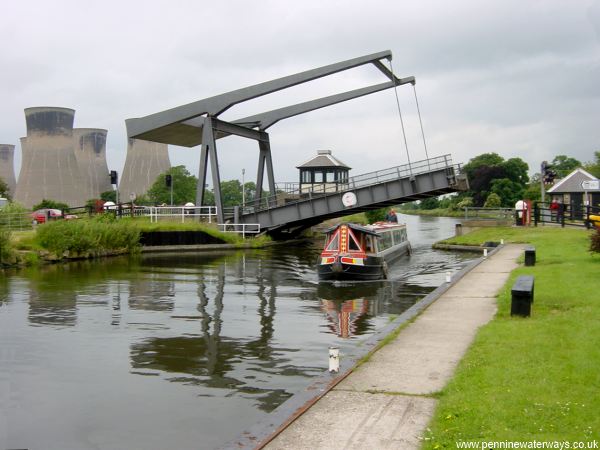 Barnby Dun Bridge, South Yorkshire Navigation