The Canal & River Trust has announced that the Open Day planned for this Sunday at Lock 44, Sladen Lock, on the Rochdale Canal, has been cancelled.
This is for safety reasons due to the forecast weather conditions. Snow, freezing temperatures and icy conditions could potentially make it unsafe for people walking around and inside a drained lock.
The Canal & River Trust was expecting large numbers of the public to visit the Open Day on Sunday, so it seemed the sensible decision was to cancel the event. The works at Lock 44 are due to be completed next week so the event cannot be rescheduled.
An
Open Day at Dowley Gap Locks and Aqueduct
, near Bingley, also planned for Sunday, has been re-arranged for 17th February.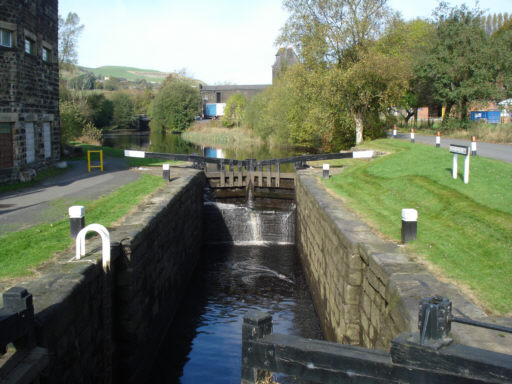 Sladen Lock, 44