As part of this winter's maintenance programme, Lock 9e of the Huddersfield Narrow Canal at Milnsbridge is having its gates replaced. However, there will be something different about the new gates - they will include poetry!
As part of an exciting partnership between the Canal & River Trust and Arts Council England, poetry by Jo Bell has been carved into the lock gate's balance beam by the artist Peter Coates. This is part of the
Locklines project
which will see poetry from Jo Bell, Ian McMillan and Roy Fisher appear at various locks, including Leeds and Liverpool Canal Lock 30 at Gargrave.
Apart from Lock 9e, four other lock gate replacements and two repairs will be taking place this winter. That means that in the last three years gates on more than half of the 74 locks on the Huddersfield Narrow Canal have been replaced or repaired. The funding for the poetry project has come from the Arts Council and not from C&RT's maintenance budget!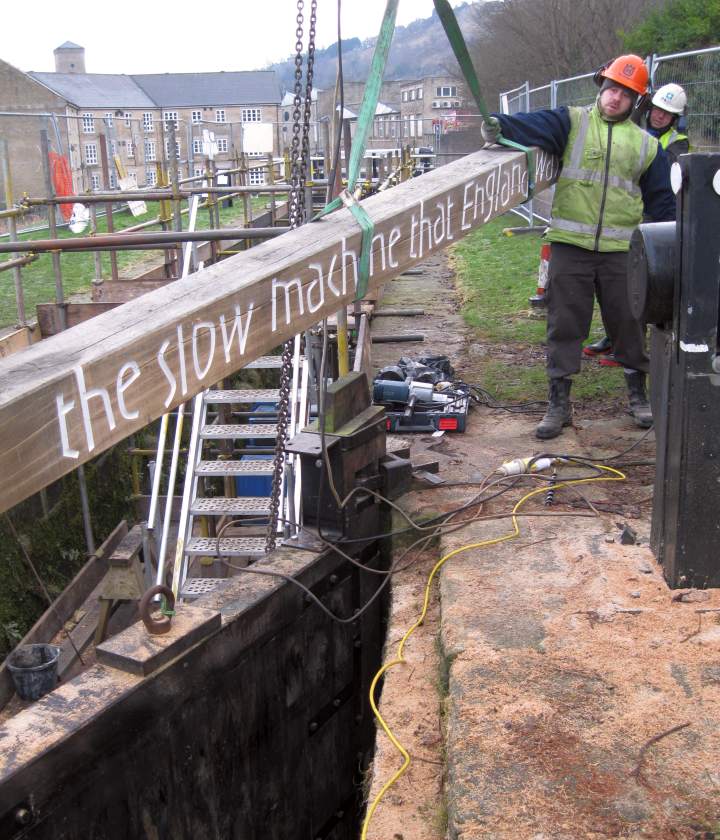 Photo: Canal & River Trust