The recent bad weather has slowed down progress on the work being carried out at Dowley Gap Locks and Aqueduct.
This means that the
Open Day
planned for this Sunday, has had to be
postponed
.
The Open Day has now been re-scheduled for
Sunday 17th February
. It will run from 10.00 am to 4.00 pm, with last entry to the site being at
3.15 pm
.
The 240-year-old aqueduct will be drained for leak reduction work, which will enable visitors to walk along a 50 metre section of the aqueduct bed.
The public will also have access to the nearby 2-rise locks, which will be drained to enable new gates to be fitted and masonry repairs to be carried out.
Iain Weston of the Canal & River Trust said: "Over 7000 attended our Bingley Five Rise event last year and for those who weren't able to make that, we're giving them another chance to see some of our remarkable structures. For those that did come, we're offering them something different and unique by being able to open up the aqueduct to the public for the very first time."
Dowley Gap Aqueduct and Locks are one mile east of Bingley, accessed via Main Street towards Leeds, left at Beckfoot School onto Wagon Lane and Dowley Gap Lane, or take the more direct walking route along the canal towpath. See
Google Map
.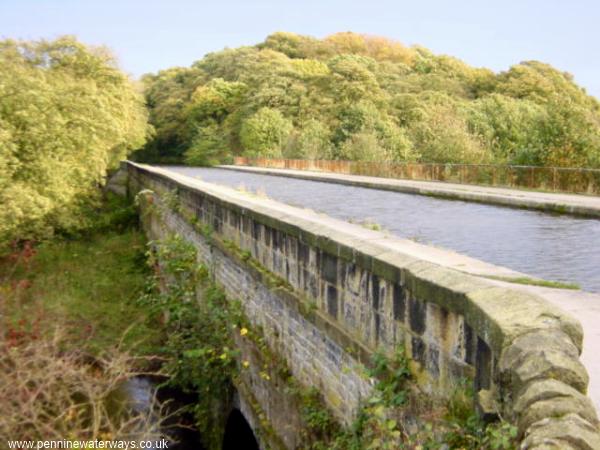 Dowley Gap Aqueduct
Photo: Canal & River Trust