Boaters using the Ashtron Canal are being delayed by a boat that has sunk at Lock 13, by the Strawberry Duck pub.
Canal and River Trust staff are working with the boaters to move the boat and an update will be issued. In the meantime, boats should not start on the lock flight, but wait above Lock 18 or below Lock 1.
This stoppage affects boaters navigating the Cheshire Ring.
For enquiries about this stoppage, please call the Canal and River Trust on 03030 404040.
Update

Wednesday 12th June:
The sunken boat has been removed and the navigation has now re-opened.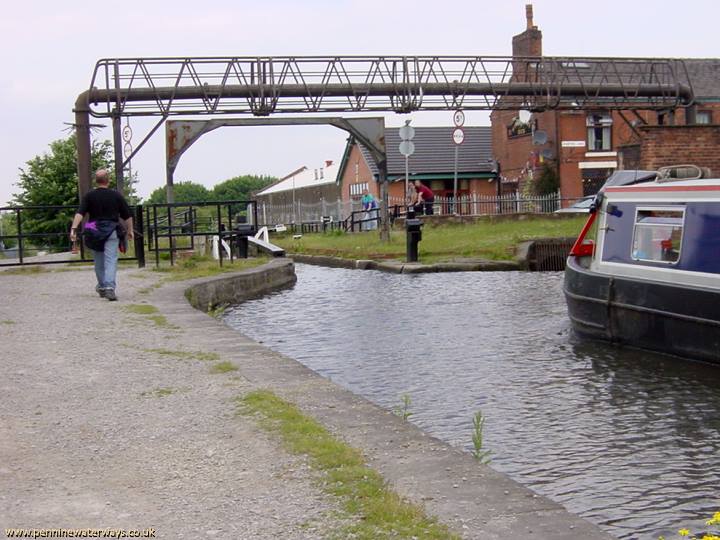 Lock 13, Ashton Canal