There will be a one day stoppage on the Huddersfield Narrow Canal at Marsden tomorrow, Friday 7th June.
The canal will be de-watered between Locks 38e and 39e, at Warehouse Hill, in order for one of the tunnel passenger boats to be repaired. Presumably this pound has been chosen as it is a short pound with vehicle access alongside.
The locks will be closed between 9.30 am and 4.00 pm. The towpath will also be closed, with a short diversion signposted.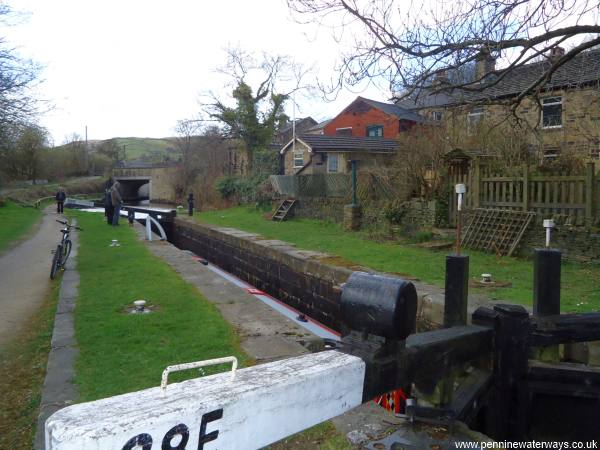 Lock 38e, Huddersfield Narrow Canal