Navigation to and from Liverpool is affected by an electrical fault on a swing bring in Maghull.
Maghull Hall Bridge (number 12) at Hall Lane, Maghull, is temporarily inoperable. Contractors have been on site and will return on Monday to re-assess the situation.
British Waterways will issue an update notice on Monday 14th December 2009.
Any enquiries regarding this stoppage should be made to BW on 01942 405700.
This stoppage is 2.5 miles before the start of the section of canal into Liverpool on which passage must be booked.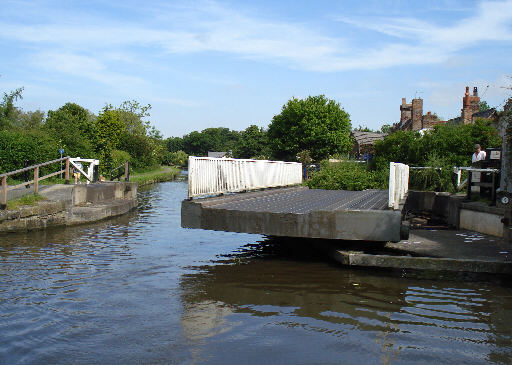 Hall Lane Bridge, Leeds and Liverpool Canal