There is a temporary stoppage on the Calder and Hebble Navigation between Ganny Lock and Brookfoot Lock, west of Brighouse.
Following recent heavy rain, silt from Red Beck has built up into a bar, making navigation impossible.
British Waterways will start dredging work on Monday 16th December. An update will be issued when navigation has been restored.
Any enquiries regarding this stoppage should be made to BW on 0113 281 6800.
The Calder and Hebble Navigation was plagued by a series of prolonged or unexpected stoppages
earlier in the year
.
Update (16th Dec):
BW hopes to have the dredging completed and the navigation re-opened by mid afternoon on Friday 18th December.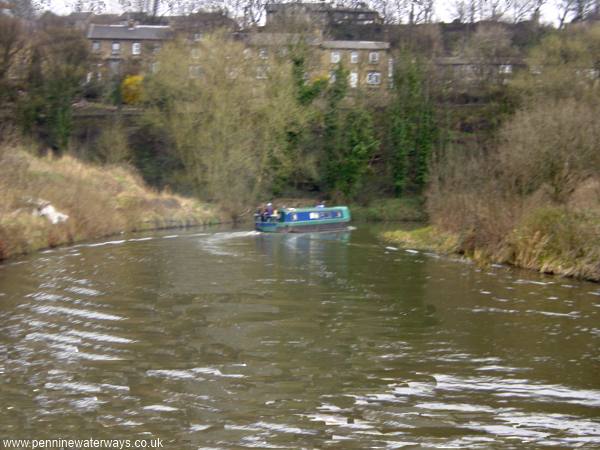 Calder and Hebble at Brookfoot, where Red Beck feeds into the navigation