An oil spillage has closed the
New Junction Canal
, Yorkshire, between Sykehouse Lift Bridge and Sykehouse Lock.
The canal has been closed until the oil spill can be contained and removed. The stoppage is necessary to prevent the oil being spread further afield by boat movements.
Contractors will be on site tomorrow to begin the clear-up. An update will be issued on Friday 18th December at midday.
Any enquiries regarding this stoppage should be made to BW on 0113 281 6860.
24th Dec: No update to this stoppage received yet from BW.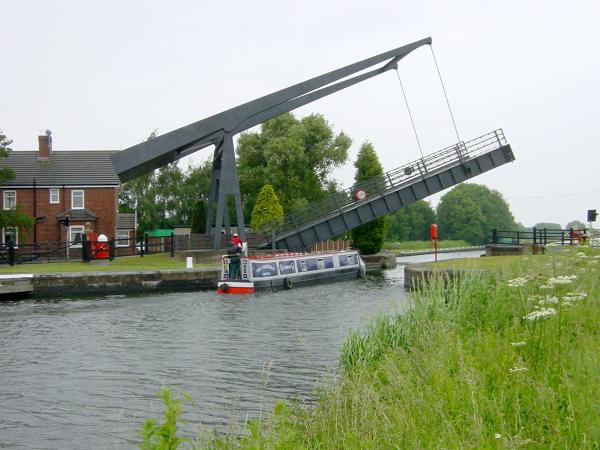 Sykehouse Lift Bridge, New Junction Canal