The Leeds and Liverpool Canal is now fully open again after several stoppages at Apperley Bridge.
There had been an extended maintenance stoppage at Dobson Locks at Apperley Bridge, after a crane brought in to lift gates had toppled into the canal. Two 200-tonne cranes had to be brought in to right it and lift it back out. This delayed the planned work on the locks. The locks have now been re-opened but, as there is still work taking place on the locks, Bingley Five lock-keeper Barry Whitelock has been drafted in to assist boats through this two-rise lock staircase.
There had also been a brief stoppage at Millman Swing Bridge, just below Dobson Locks at Apperley Bridge, due to an electrical fault. This has now been repaired and the bridge is open to navigation.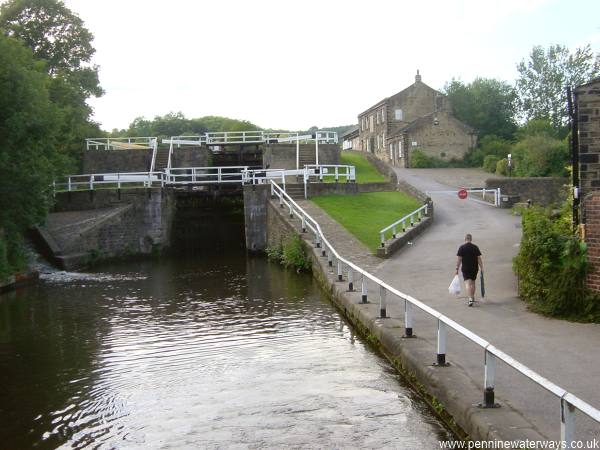 Dobson Locks, Leeds and Liverpool Canal.