Navigation on the Rochdale Canal has been blocked by a car in the canal at Bridge 34 (Hollins Bridge) in Walsden. This is on the section between Todmorden and the Summit level.
British Waterways say that police and Fire teams are on scene and British Waterways are making every effort to recover the vehicle.
Boaters are asked to moor up above Bridge 34 or below lock 26 and await further instructions from British Waterways staff on site. A further update will be issued.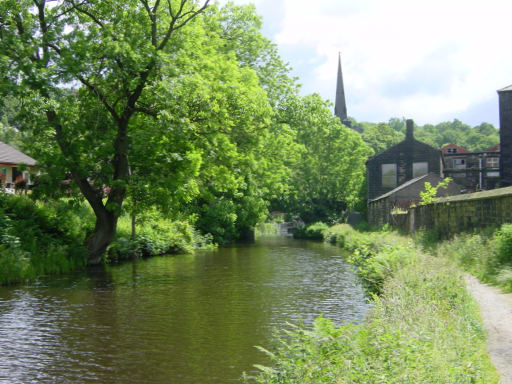 Hollins Bridge, Walsden.