Boaters passing through Manchester found the "Rochdale Nine" flight closed today. British Waterways have announced that the pound between Locks 85 (Piccadilly) and 86 (Canal Street) had to be de-watered, although they did not give a reason.
BW said that it is expected that the canal will be navigable again by tomorrow morning (19th June).
Enquiries about this stoppage should be made to BW on 01782 785703.
Update, Tuesday 19th June, 4.15 pm:
The pound has been re-filled and the navigation has now re-opened.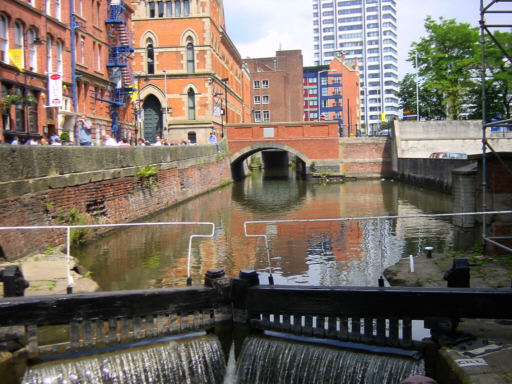 Pounds between Lock 85 and 86, Rochdale Canal