Boaters using the eastern end of the Huddersfield Narrow Canal could be held up by a half day stoppage at Lock 1e
today
(21st June).
There are problems with the gate paddles leaking water. British Waterways will close the lock
between 12.00 noon and 4.00 pm
so that investigations can be made to see what repairs are required.
Boaters travelling eastwards into Huddersfield should time their journey so that they do not arrive at Lock 2e during this period.
There have been long-standing problems with the pound above this lock losing water.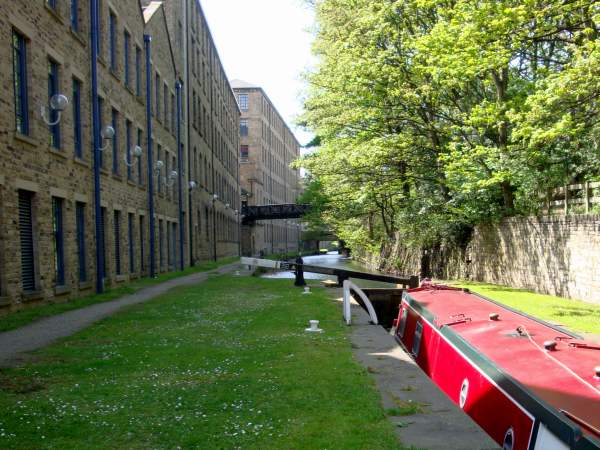 Lock 1e, Huddersfield