An emergency stoppage has been announced on the Leeds and Liverpool Canal at Barrowford lock flight.
Lock 50, the second lock up the flight, is closed for repairs to the cill and tail gate.
BW will issue an update tomorrow, 25th May.
Any queries regarding this stoppage should be made to BW on 01942 405700.
Update, 25th May, 4.00 pm:
It has been discovered that the heel post and paddle of Lock 50 are damaged, requiring further work. The lock
will remain closed to navigation
. BW will issue a further update on Monday 28th May.
Update, 28th May, 2.30 pm:
A temporary repair has now been made and the lock has
re-opened
to navigation.
However, Barrowford lock flight will be
closed
again on
Thursday 31st May
to allow the faulty paddles on this lock to be replaced.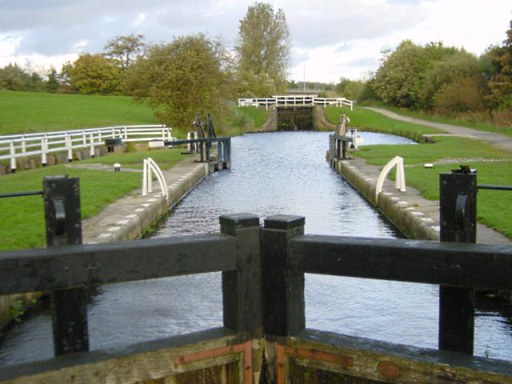 Looking from Lock 51 to Lock 50, Barrowford