The Queen went for a boat ride in Lancashire today as part of her Jubilee Tour.
Her Majesty, accompanied by the Duke of Edinburgh and Prince Charles, took a trip along part of the Leeds and Liverpool Canal in Burnley, visiting the Weavers' Triangle industrial heritage area, which is being regenerated with the support of six of Prince Charles' charities, including the Prince's Trust. The royal party visited the Prince's Charities Regeneration Summit which was taking place in the Weavers' Triangle.
The Queen previously visited Burnley 25 years ago.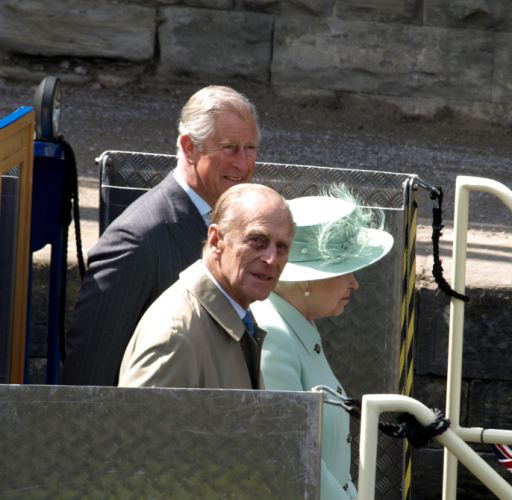 The Royal Family on board the boat in Burnley. Photo: Janet Stansfield
Thanks to Janet Stansfield for the use of her photo. You can see
her other images of the Queen in Burnley here
.