Television presenter Nicholas Crane was at Standedge Tunnel today filming for a new BBC series.
Nicholas has featured in series such as "Coast" and "Map Man" but this programme is for a new series of the programme "Town", due to air next year, in which Nicholas explores aspects of various towns around Britain. The programme being made looks at Huddersfield and it is good to see that one of the area's features that the programme makers felt to be worthy of inclusion is the Huddersfield Narrow Canal.
The programme will include scenes of Nicholas legging a boat through part of the tunnel but, unlike other programmes in which celebrities have legged a British Waterways work boat, Nicholas had the use of Maria, a genuine horse-drawn boat. The crew also filmed the boat emerging from the Marsden portal at Tunnel End. The film crew were assisted by members of the
Horseboating Society
.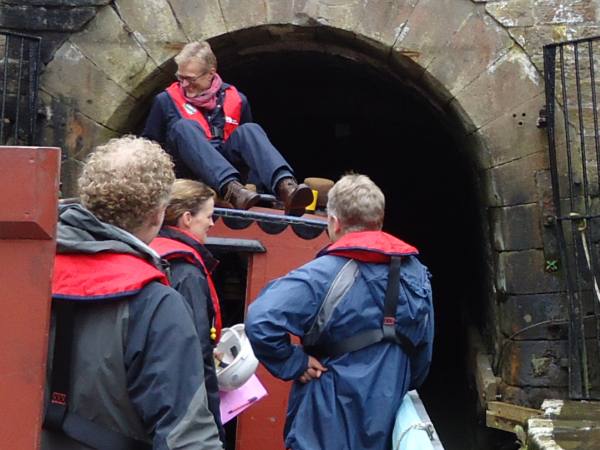 Nicholas Crane gets ready to try his foot at tunnel legging.