Boaters on the Huddersfield Narrow Canal face delays at Marsden after a boat damaged a gate cill at Lock 37e, closing the Marsden lock flight to navigation.
The incident is believed to have happened yesterday when a boat came out of the lock while the water level in the short pound above was too low. According to ground staff the boat ripped away the wooden cill that forms a watertight seal when the gate is closed. As a result, water is getting under the top gate, draining the pound.
The repair will not take long to carry out but will require scaffolding to be erected first and removed afterwards, which may add to the time the canal will remain closed.
The Canal and River Trust will issue an update an update tomorrow afternoon (2nd July).
Boaters with bookings for Standedge Tunnel can contact the Canal and River Trust on 01782 785703 to check whether their bookings will be affected.
Update, Wednesday 4th July:
Lock 34w on the Marsden flight is closed today to allow investigations to be carried out as to why substantial amounts of water are leaking out of the bottom of the tail gates.
As yet, no update regarding Lock 37e has been received.
Update, Friday 6th July:
There has still been no update from Canal and River Trust, which is not a good start for them, but I have been informed by a boater that the lock has been repaired and he has brought his boat through it earlier this week. Therefore it seems safe to tell you that the Marsden flight is
now open to navigation
.
Update, Friday 6th July:
Update from Canal and River Trust eventually received stating that the navigation is
now open
.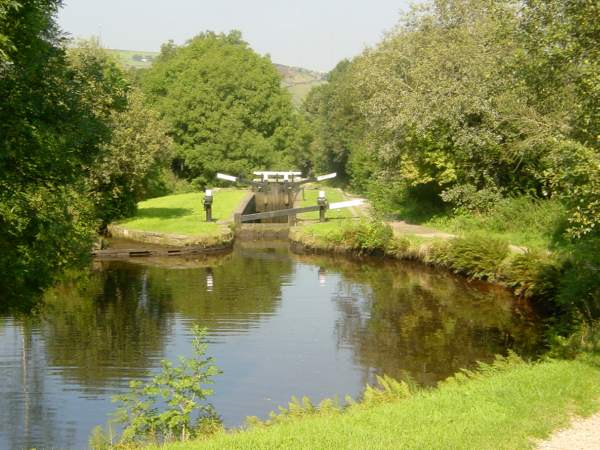 Lock 37e, Marsden.