The Johnson's Hillock lock flight on the Leeds and Liverpool Canal has been closed. This follows an "incident" at Johnson's Hillock top lock, number 86.
The Canal and River Trust will issue an update tomorrow, Friday 3rd August.
Any enquiries regarding this stoppage should be made to the Canal and River Trust on 030 30 40 40 40.
Update Friday 3rd August, 8.30 am:
The boat that had sunk in Lock 86 has been removed and the canal has now re-opened to navigation through the lock flight.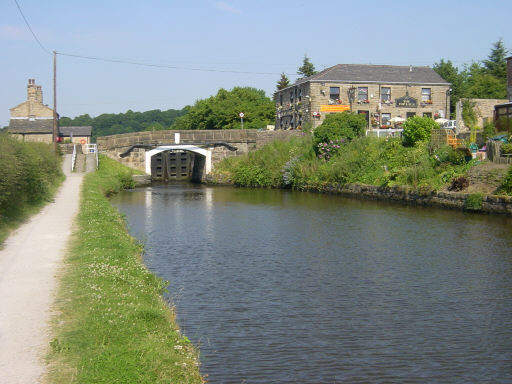 Lock 58 at Johnson's Hillock.