The Rochdale Canal has been closed between Locks 13 and 15 between Todmorden and Hebden Bridge after a vehicle struck the parapet of Shaw Wood Bridge (no. 25) alongside Shaw Plains Lock (no. 15).
Significant damage has occurred to the downstream bridge parapet and an inspection has confirmed that there is a risk of the parapet falling into the canal.
Contractors have been appointed to take down and make safe the affected section of parapet. The canal will reopen as soon as the parapet has been made safe.
Locks 13 and 15 will be locked off until the parapet has been made safe. Winding is available below Lock 16 and below Lock 9.
Update

Friday 26th July:
The bridge has been made safe and this section of canal has now re-opened to navigation.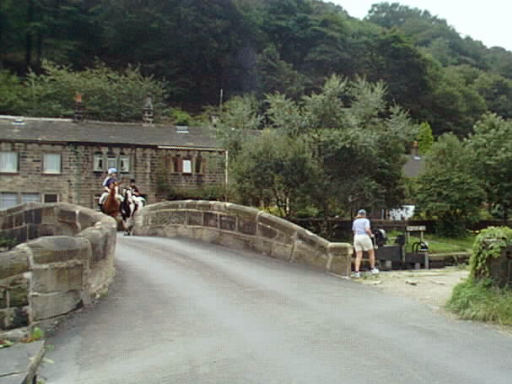 Shaw Wood Bridge over the Rochdale Canal