The hot and dry weather is resulting in water supply problems on part of the Rochdale Canal.
The Summit pound was closed last week because of low water levels. While the water level was down, investigations into the water loss were carried out and it was discovered that a large void had appeared. Emergency repairs were carried out in an attempt to prevent further water loss and the Summit was re-opened for a restricted period each day.
However, the Summit pound is still not re-filling as expected and so was closed again.
Restricted opening of the Summit is expected to be happen on Thursday 18th, Friday 19th, Saturday 20th and Sunday 21st July between 10.00 am and 2.00 pm.
Anyone intended to navigate across the Rochdale Canal should contact the Canal and River Trust on 03030 404040 for the latest status on this.
Meanwhile the shortage of water at the summit is affecting parts of the canal further down. If boaters find themselves in difficulty. the Canal and River Trust is asking boaters not to attempt to sort things out for themselves, but to call them on 03030 404040 (or 0800 47 999 47 out of hours) and they will send someone to help. Boaters are urged to share locks if possible and to ensure that all paddles are left completely closed.
Update

Monday 22nd July:
The Summit pound will continue to be open between 10.00 am and 2.00 pm each day until further notice and the Canal and River Trust will continue to monitor water levels.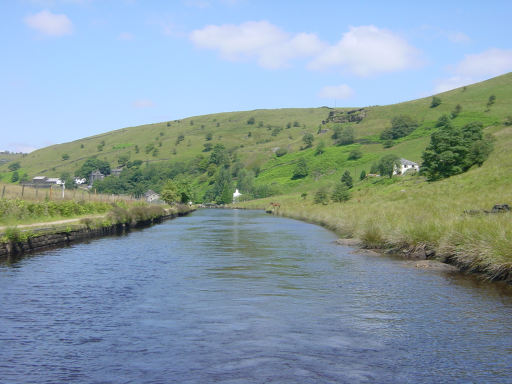 The Summit Pound, Rochdale Canal