The Huddersfield Narrow Canal will be closed between
Locks 10e
and
11e
at Milnsbridge on Friday 18th and Saturday 19th July to enable remedial work to be carried out. This is because of a continuing leak from this short pound. The water level needs to be right down to allow concreting and pointing work to take place. Passage will not be possible during this work.
Boats may be winded below Lock 9e or above Lock 16e, which are also suitable places to moor while waiting for the work to be completed.
A similar stoppage is currently taking place (17th and 18th July) between
Locks 28e
and
29e
between Slaithwaite and Marsden. This is to enable pointing work to be carried out to reduce leakage.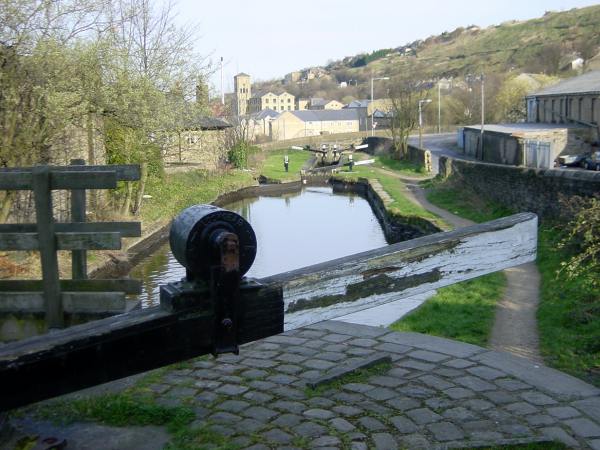 The pound between Locks 10e and 11e at Milnsbridge.