The Rochdale Canal has been cut in half by the Guillotine Lock in Todmorden. The guillotine gate mechanism at Lock 19 has suffered a mechanical fault and the lock is currently inoperable.
Contractors will be at the lock tomorrow to assess the fault. The Canal and River Trust will then issue an update. Boaters wishing to pass through this lock may moor on the pounds above or below the lock.
Update

Monday 5th August:
The Canal and River Trust expects the repair work to be carried out tomorrow (Tuesday). After final checks the lock should re-open at 9.00 am on Wednesday 7th August.
Update

Wednesday 7th August:
The repairs have been completed and the lock has re-opened to navigation.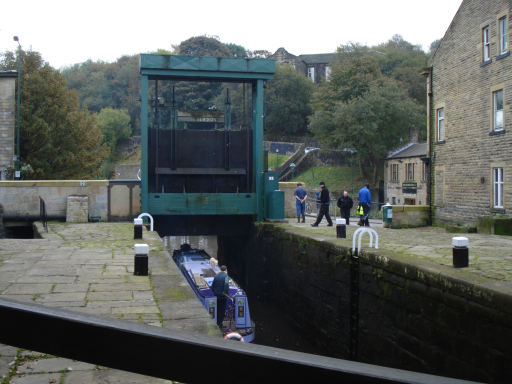 Lock 19, Rochdale Canal at Todmorden