Part of the Leeds and Liverpool Canal has been temporarily shut as water levels have started to run low.
The locks at Gargrave, from Holme Bridge Lock to Stegneck Lock, have been closed to prevent use after water levels became too low. The Canal and River Trust are feeding water into this section of canal and will issue an update tomorrow (Tuesday).
The lock flights at Bank Newton, Greenberfield and Barrowford are currently being closed overnight between 8.00 pm and 10.00 am to help conserve water. A sixty mile stretch of the canal between Gargrave and Wigan was
closed in 2010
after reservoirs started running dry and the Canal and River Trust are anxious to prevent a repetition of this.
Update

Tuesday 6th August:
The water levels through the Gargrave locks have now been replenished and the area has re-opened to navigation.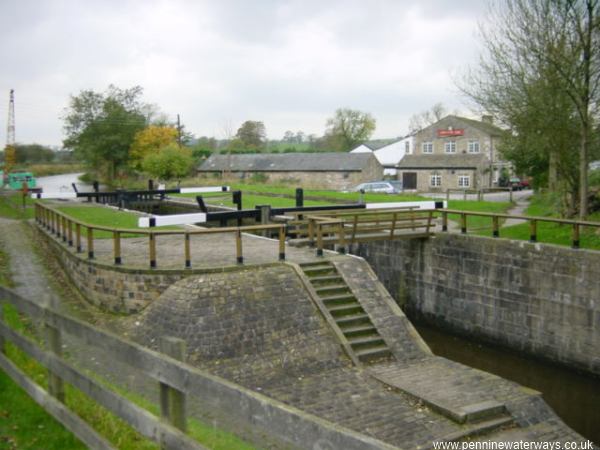 Anchor Lock, Gargrave