Boaters using the Rochdale Canal face a delay near Hebden Bridge after the failure of a ground paddle at Lock 8 (Mayroyd Lock).
The head chamber paddle gearing is inoperable. Timber stop planks need to be installed to allow de-watering of the head of the lock so that the repair can take place. The timber planks need to be made to size off site before they can be installed.
The Canal and River Trust will issue an update when it is known how long the work is likely to take.
Lock 8 is half a mile east of Hebden Bridge. Boats heading eastwards may moor or wind at Hebden Bridge. Boats heading westwards may moor or wind above Lock 7.
Update

Tuesday 20th August:
The navigation is expected to re-open on Wednesday evening, 21st August. An update will be issued on the 21st August.
Update

Wednesday 21st August:
The repair has been completed and the lock has re-opened to navigation.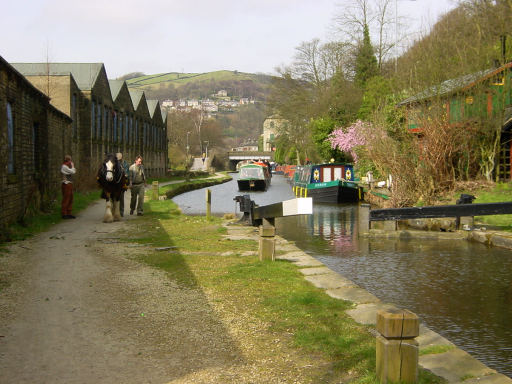 Mayroyd Lock 8 at Hebden Bridge