The Huddersfield Narrow Canal is currently closed between Stalybridge and Mossley after a boat sunk in Lock 9w near Millbrook.
The lock is expected to be out of action today and tomorrow until the the boat can be re-floated. Boaters navigating the canal should moor above Lock 6w or below Lock 15w until the canal has re-opened.
Lock 9w was the scene of a dramatic boat sinking
two years ago
.
Update

Monday 5th August:
Work to re-float the vessel was under way late this afternoon. The Canal and River Trust will check the lock and expect to re-open it tomorrow morning (Tuesday).
A photo of the boat upended in the lock
can be seen her
e.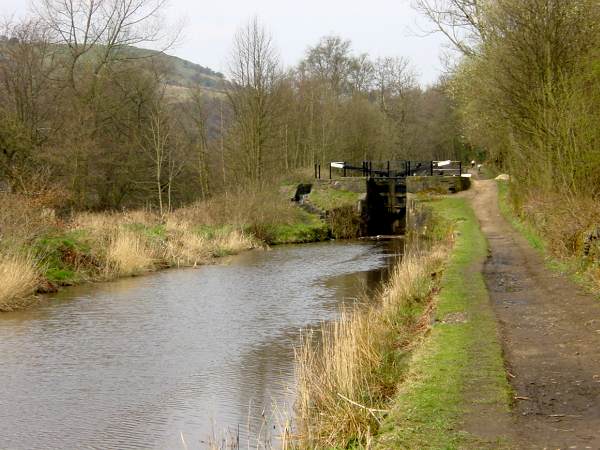 Lock 9w, Huddersfield Narrow Canal