Another problem has developed to cause delays to Trans-Pennine boaters. There is a fault with a tail gate paddle at Lock 13w on the Huddersfield Narrow Canal in Mossley. The fault means that boaters are unable to make a level when filling the lock.
Canal and River Trust staff will be carrying out repairs and these are expected to be complete by Tuesday 13th August.
For the latest information about this stoppage, contact Canal and River Trust on 03030 404040.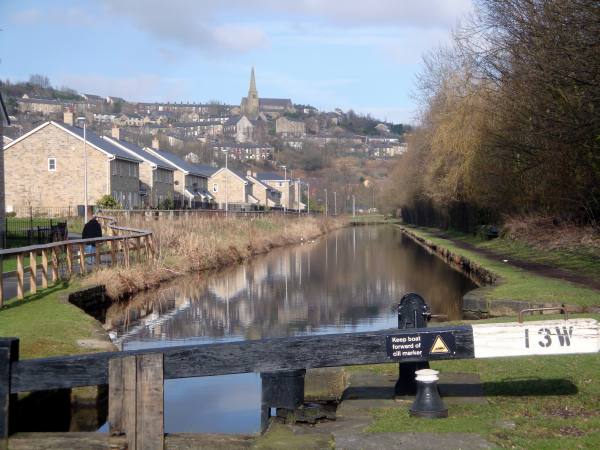 Lock 13w, Huddersfield Narrow Canal