Boaters on the eastern side of the Huddersfield Narrow Canal may face delays this week while work is carried out to stop leaks.
Lock 27e, between Slaithwaite and Marsden is to be closed on Monday 9th and Tuesday 10th September, as the water levels around it are lowered to allow grouting and pointing to take place.
As part of on-going leak prevention work in this area, Canal and River Trust staff have discovered a series of interlinked leakage paths around the head gate area to lock 27e. The complexity of these leakage paths was unexpected needs water levels to be lowered to carry out essential pointing and grouting work and to install linings to the stone stop plank grooves.
Any enquiries about this stoppage should be made to Canal and River Trust on 03030 404040.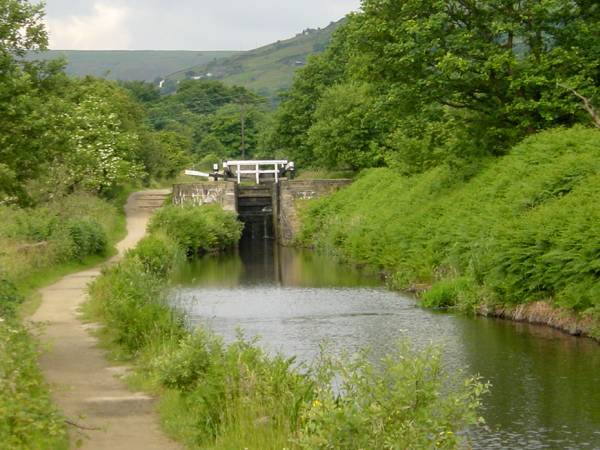 Lock 27e, Huddersfield Narrow Canal