Boaters traversing the Rochdale Canal face a hold up after a boat lifted a lock gate on the Littleborough flight.
One of the head gates at Bent House Lock (No 46) has been lifted out of its pot and cannot be operated.
The Canal and River Trust plans to lift the gate back into position on Monday 23rd September. The canal will be closed at this location until this has been done.
Boats coming from Manchester should moor below Lock 48 at Littleborough.
If access is required for the Durn services and water point (Schofield Street), please contact Canal and River Trust on 07879 421 503.
Enquiries about this stoppage can be made on 07879 421 503.
Update

Monday 23rd September, 5 pm:
The lock gate has now been fixed and navigation is open.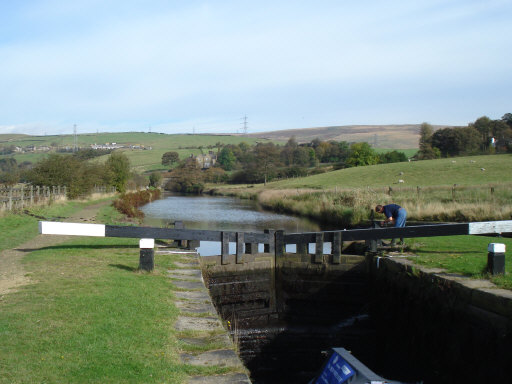 Bent House Lock on the Littleborough flight