Shaw Wood Bridge (number 25) on the Rochdale Canal has been struck by a vehicle leaving it in an unsafe condition. The navigation is currently closed through the bridge and adjacent Lock 15.
Scaffolding will be erected tomorrow (6th September) and the canal will re-open when the bridge has been made safe which is expected to be around 4.00 pm.
Lock 15 and Shaw Wood Bridge are between Todmorden and Hebden Bridge.
The same bridge was struck by a vehicle in a
similar incident just six weeks ago
.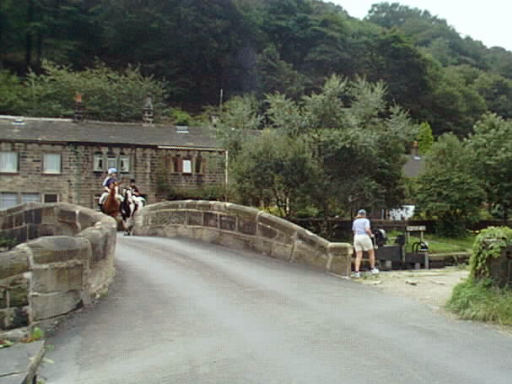 Shaw Wood Bridge over the Rochdale Canal