The Huddersfield Narrow Canal will be closed through Milnsbridge tomorrow (Thursday 19th September) as emergency repair work is carried out.
A leak has caused a large void to open up on the towpath/lock side area at the head of lock 8e at Spring Mill, Milnsbridge. As part of the repair works, the local Canal and River Trust team needs to lower the water level of the pound above the lock. This is to allow pointing works and stone work repairs to take place to the wash wall.
The stoppage will be for a full day, Thursday 19th September, and until 7.30am on Friday 20th September.
Mooring and winding are possible above lock 16e or below lock 1e.
Enquiries about this stoppage can be made on 03030 404040.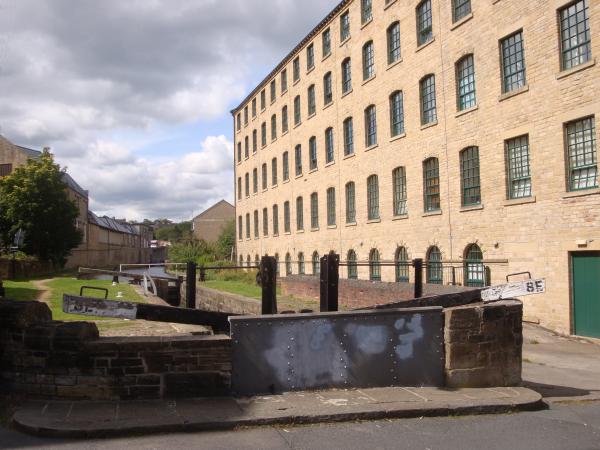 Lock 8e, Huddersfield Narrow Canal, Milnsbridge